Kelly Insurance works with residents of Phoenixville, PA, Limerick, PA, Royersford, PA, Skippack, PA, Collegeville, PA, Trappe, PA and surrounding areas to help them understand the insurance definition of "property". One thing that customers may not realize is how under-protected they could be with their current property insurance. An independent agency, such as Kelly Insurance, works with individuals to customize the policies that protect what is important to them and evaluate their exposure.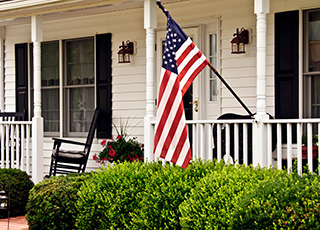 For many people, the term "property insurance" may include all types of property they own. This would consist of "my home is my property" or "everything in my home is my property." However, both ideas could be wrong, and vital assets could be left out of a policy. When looking to protect structures, belongings, assets, and more, policyholders need to know what their property insurance coverage includes and excludes.
For example, home insurance is designed to cover a home but does not necessarily cover all "property." Thus, such items as guns, antiques, jewelry, artwork, and more may not be covered or could have coverage limitations. These items might require a separate policy or need to be specifically listed on the homeowner's insurance.  Another example is that "property" may not be covered in the case of a flood. This can be a little confusing since property insurance covers damage from storms, fire, wind, and theft. However, flood insurance requires a separate Flood policy with different deductibles and limits.
Having a personal insurance agent willing to sit down and walk through the different options can be priceless.  One of the best ways for residents to make sure they are covered for theft or other damage that can happen with their property is to talk to an agent.  Kelly Insurance looks forward to helping customers with their property insurance questions throughout Phoenixville, PA, Limerick, PA, Royersford, PA, Skippack, PA, Collegeville, PA, Trappe, PA and surrounding areas.
About Kelly Insurance Group

Since 1984, Kelly Insurance Group has been helping residents of Pennsylvania find the right insurance for their needs. This family-owned agency understands that providing quality risk management solutions for their clients is an important job, and they are honored to do it.  Kelly can be reached online at kellyins.com or by calling 610-489-9442.