Home Insurance, Workers Comp Insurance, Commercial Insurance, Auto Insurance and Life Insurance for the Royersford PA Community
You are making the right connection if you are looking for a reliable resource for car insurance in Royersford, Pennsylvania. We have been a fixture in this community for more than 30 years and counting, and we take our responsibility to our neighbors very seriously. It is gratifying to help people protect their property, and we are driven by our sincere desire to make our community stronger in any way that we can.
This Montgomery County city sits in a beautiful place right alongside the Schuylkill River. It has been growing over recent years, and though it has a unique charm all its own, everything that the greater Philadelphia area has to offer is within easy reach. We enjoy the time that we spend with locals, and we serve people all over town, from Borough Center to the Vaughn Road/South Lewis Road area to Barlow Heights and everywhere in between. Simply put, for auto insurance in Royersford, Pennsylvania, Kelly Insurance Agency has been the trusted resource for decades.
Home Insurance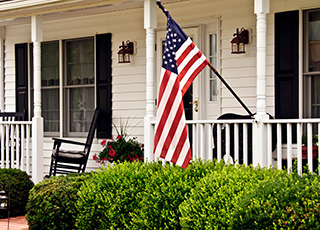 If you are fortunate enough to own your own residential property in this fine town, you must carry the appropriate level of home insurance. Residential property insurance is one of our specialties as well, and the companies that we represent are very highly regarded for quality coverage. We can gain an understanding of your situation and explain your options, and at the end of the process, you can choose the home insurance policy that is right for you and your family.
Life Insurance for Royersford, Pennsylvania Residents
It is important for all responsible adults carry the appropriate level of life insurance. We have access to multiple different forms of life insurance coverage, including whole life insurance, term life insurance, universal life insurance, and a number of other options.
Royersford, Pennsylvania Commercial Insurance Resource
We proudly serve individuals, and our expertise also extends into the area of business insurance. Our commercial insurance offerings include workers comp insurance, umbrella insurance, general liability insurance, professional liability coverage, commercial property insurance, and more.
Make the Kelly Connection!
You reached this website because you are looking for workers compensation insurance, some other type of business insurance, life insurance, home insurance, or car insurance in Royersford, PA. We are standing by right now to assist you, and you can set the wheels in motion if you give us a call at 610-489-9442. There is also a contact page on this website that you can use to send us a message.