Kelly Insurance Group is a family-owned business has been helping homeowners in Phoenixville, PA, Collegeville, PA, Royersford, PA, Skippack, PA, Limerick, PA, Trappe, PA, and surrounding areas for more than three decades protect their properties. Hail damage, a tree falling on a home, fire, and many other risks can be too expensive to handle for most families, but having sufficient home insurance in place ensures that they won't lose everything to one bad event.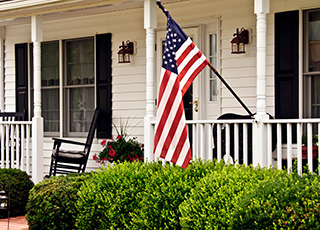 Life is unpredictable, which is why it is important to have homeowners coverage.  Mortgage lenders know this, and most require home insurance be carried to help protect against losses. But not all insurance companies are the same or charge the same amounts, which is where Kelly Insurance Group can help.   Kelly works with several different insurance providers, giving you options to support your needs and budget.
It is important to understand the difference between cash value, replacement cost and extended replacement cost coverage and how your choices can affect your financial security.  Consulting with insurance professionals, like those at Kelly Insurance, is both helpful and essential for you and your family.
Along with understanding what a home insurance policy covers, it is just as important to understand what the home insurance policy does not cover. For example, most home insurance policies do not include flood coverage.   That would require a separate insurance policy. Another area to discuss with the insurance agent is special coverage needed if you own expensive jewelry, antiques, or other high-value items. These need extra protection due to limits in most homeowners policies.
While getting home insurance isn't necessarily difficult, understanding what it covers can be a complex process.  Consulting a Kelly agent so that all of your unique requirements can be met is both wise and helpful. Kelly Insurance has been helping homeowners in Phoenixville, PA, Collegeville, PA, Royersford, PA, Skippack, PA, Limerick, PA, Trappe, PA, and the surrounding areas for over three decades.
About Kelly Insurance Group
Kelly Insurance Group has been providing smart and affordable risk management solutions for both personal and commercial customers since 1984 for customers in Phoenixville, Limerick, Skippack, Royersford, Collegeville, Trappe, and the surrounding areas. Visit https://www.kellyins.com or call 610-489-9442 to learn more.