Kelly Insurance Agency offers auto insurance to residents of Royersford, Phoenixville, Limerick, Collegeville, and Skippack, Pennsylvania. They are a local, family owned and operated independent agency, and they have been serving these communities since 1984. This level of experience certainly benefits their clients, and they are more than willing to share comprehensive information about the auto insurance they can provide.
Education is key in this area, because there many different types of auto insurance for drivers to carry. Some forms of insurance are mandatory, like liability coverage, and others are optional. One type of auto insurance that the government requires is liability insurance.  Liability coverage provides a benefit if an insured individual causes property damage and/or personal injuries.
Collision coverage can pay for vehicle repairs or even a vehicle replacement if a vehicle is damaged in an accident. It does not necessarily have to be a collision with another car or truck. If a person was to collide with a stationary object, like a fence or a tree, collision can cover it. Damage caused by a vehicle rolling or falling over can be covered by collision as well. However, it would not cover damage caused by a hailstorm or vandalism.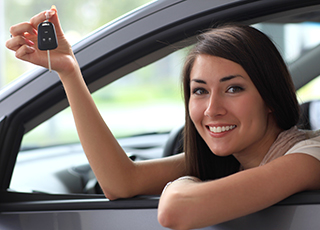 When it comes to weather events and vandalism, there is a coverage in the typical auto insurance policy that can cover the damage. This would be comprehensive coverage. In addition to these two sources of damage, comprehensive will also cover theft, fire damage, damage caused by animals, and losses suffered due to civil disturbances.
Uninsured motorist coverage is also available.  As the name implies, this auto coverage would d provide a benefit if the driver was to suffer losses due to an accident with another driver who  was not carrying liability insurance.  Similarly, with underinsured motorist coverage, a policyholder could receive a benefit if they sustain losses that exceed the policy limits of the culpable party's coverage.
These are some of the different types of coverage involved in auto insurance that can be obtained through Kelly Insurance Agency, but there are others. They assist individual drivers that need auto insurance, and they can also provide commercial motor vehicle insurance for members of the local business community.
About: Kelly Insurance Agency provides auto insurance in Skippack, Royersford, Collegeville, Phoenixville, and Limerick, Pennsylvania.