Kelly Insurance Agency has been providing car insurance for Skippack, Royersford, Collegeville, Limerick, and Phoenixville and surrounding Pennsylvania residents since 1984. They are a family-owned and operated independent agency, and they have been fortunate enough  to serve multiple generations of many local families.
The purpose of car insurance is not just to satisfy legal requirements. A great deal can be lost if  coverage is inadequate or deductibles are too high.  On the one hand, a high deductible will result in lower premiums. However, if there is ever a claim, the insured individual will have to pay the deductible amount out of pocket.  In the long run, money is often saved through a decision to pay a little bit more for a lower deductible.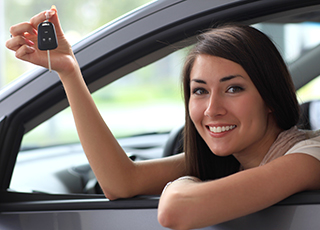 Policy coverage limits should also be taken into consideration.  If a driver is responsible for a serious injury or a fatality, they could be forced to pay an extremely high judgment or settlement. The insurance coverage will only help out within the limits of the policy.
Another nuance is the possibility of being in an accident with an at-fault driver that is uninsured. Of course, it is illegal to drive without insurance coverage, but a surprising number of people do drive uninsured.  The Insurance Information Institute is a highly respected body that does a lot of credible research on an ongoing basis. They examined the numbers for 2015, and found that 7.6 percent of PA motorists were uninsured that year.
Uninsured motorist coverage is required in Pennsylvania, but the minimum coverage may not be adequate under some circumstance. The state mandates $15,000 per person and $30,000 per accident. An individual who is seriously injured may suffer damages that significantly exceed these levels of coverage. Fortunately, it is possible to purchase higher limits.
The people at Kelly Insurance Agency place an emphasis on client communication. They explain all of these details thoroughly, and they make sure that the people that they work with make fully informed car insurance decisions. Since they are a long-standing local company, they sincerely care about the community. This is something that sets them apart from distant national car insurance resources.
About: Kelly Insurance Agency is a leading provider of car insurance for drivers in Skippack, Royersford, Collegeville, Phoenixville, and Limerick, Pennsylvania.