General Liability Insurance in Collegeville, PA
Serving Skippack, Limerick, Phoenixville, Royersford, Trappe, PA, and Surrounding Areas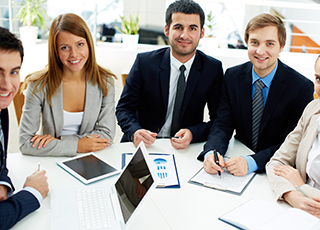 Liability is one type of business insurance no company can be without. Unfortunately, liability coverages are being stretched more and more. For this reason, not only do you need to make sure you have liability as part of your overall commercial insurance coverage, you need to make sure you have enough.  
You may think your company and industry are immune to the dangers of liability suits, but we've had many customers in all types of products and services face the unfortunate effects of liability. Even companies with the best intentions, safety checks, quality control, and other protections can still fall to a liability suit that will shut their doors forever. Getting the right commercial insurance with liability protection is an essential part of your company's business plan.
Common Questions Regarding General Liability Insurance for Collegeville, PA
Why is it called "general liability insurance"?
General liability is a type of business insurance that covers a multitude of lawsuits from third parties or anyone outside the company.
Does it cover injuries to my workers?
No, that is what you have worker's compensation to cover. General liability covers your company from third parties lawsuits. 
What does general liability cover?
The great part about general liability business insurance is that it covers many of the expenses associated with lawsuits including lawyer's fees, court expenses, damages, and settlements. 
What kind of lawsuits are covered?
Many sources of liability are covered and the more robust your business insurance is, the better you are protected from:
Property damage

Reputation damage

Copyright infringement

Slip and fall

Bodily injuries

False advertising
Are liability claims frequent enough on average that I need to worry about my general liability coverage?
You may be surprised to hear that liability claims are 30% of all claims. And, they are the costliest. Here are some of the costs of liability claims:
Reputational harm ($50,000) 

Product liability ($35,000)

Customer injury or damage ($30,000)

Customer slip and fall ($20,000)

Struck by object ($10,000)
For a small business, any one of these could end up costing more than the business has in cash or liquid accounts. And think of everything else liability would also cost – time, stress, business interruption and more. 
General Liability Insurance in Collegeville PA
Collegeville actually owes its name to the town's college, Ursinus College. The small liberal arts college was founded in 1869 and only has around 1,500 students. Perhaps the most famous student would be J.D. Salinger who attended back in 1938. Located on 170 acres, the college produces some of today's best and brightest and is no doubt a positive aspect to the town's many small businesses.