Commercial Property Insurance for Collegeville, PA
Serving Phoenixville, Trappe, Royersford, Skippack, Limerick, PA, and Surrounding Areas
Aside from general liability, commercial property may be the most important business insurance you get. Covering your building and everything inside, commercial property insurance is your key to protecting your assets and everything you've worked hard for. Commercial property insurance even helps out home-based business as it provides more coverage than is provided in a homeowner's insurance policy.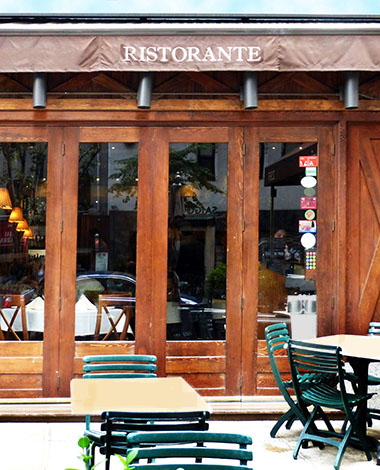 The basic coverage in commercial property insurance is for:
Inventory

Equipment

Tools and machinery

Finished goods

Buildings and structures

Raw materials

Office furniture
These are the top assets that any Collegeville company has and might be impossible to replace without the right business insurance. You already know your company needs commercial insurance with the right coverage, including commercial property insurance. Now comes the time to choose the right commercial property insurance for everything your company needs to protect.
Commercial Property Insurance Protection in Collegeville, PA
Almost anything that happens on your property to what you own is protected by a commercial property insurance policy. This includes any damage, theft, electrical strikes and more. Commercial insurance that includes property coverage can also help through some sort of interruption from any of the damage. For example, if there were to be a fire that damaged your building to the point you couldn't conduct normal business operations, your commercial property insurance would cover the cost of a rental location while your original location was being repaired. If you were not able to transfer your place of business, then the lost income would be replaced on a conditional basis for you. 
Commercial property insurance can also be combined for small Collegeville business owners into a Business Owner's Policy. This policy will also include liability and some other beneficial coverages for small businesses. Think of a general contractor who had his tools stolen and was not able to complete a job on time, or a small restaurant where a customer slipped and fell. Both of these would be covered under a Business Owner's Policy. That is why it is a great business insurance option for small businesses to include many different policies under one coverage.
Commercial Property Insurance for Collegeville, Pennsylvania
The city of Collegeville does it right. The city has an Art and Food Truck Festival. For those who do not like art festivals, there are food trucks. And for those needing a bit more culture than just food trucks, they can enjoy the art festival. What a smart way for small businesses in Collegeville PA to make sure they have something for everyone.