Business Auto Insurance and Car Insurance in Collegeville, PA
Serving Skippack, Limerick, Phoenixville, Royersford, Trappe, PA, and Surrounding Areas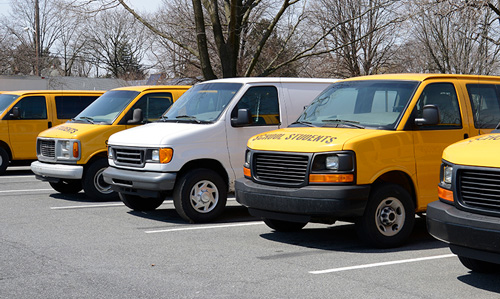 Companies sometimes think their business insurance covers any vehicle accidents or that they don't require business auto insurance because they don't have a company fleet. Usually, they think that because they don't have company vehicles, heavy-duty equipment, trucks, and more, they don't need commercial insurance with vehicle coverage. However, let's look at these three scenarios. 
Your employee rents a car while on a business trip. During the business trip, the car was broken into and the employee's laptop and several expensive electronics were stolen. 

While going to pick up some supplies in a personal vehicle, an employee rear ends a van. It turns out your employee has minimal coverage and his insurance won't cover all the medical costs for the van occupants.

While on your way to a company dinner, you are hit by a car with no insurance and injure your back seriously enough that you can't go to the office.
You may feel these examples are extreme, but they are everyday occurrences that can happen.  Ensure the safety of your company and your employees with the right business insurance that includes auto coverage. 
What is a Business Auto Insurance Policy?
Basically, a business auto policy (BAP) provides coverage for any vehicle in the course of carrying out company business. This includes cars, trucks, vans, and any other vehicle including employees' privately owned vehicles and possibly even rental cars. While each business auto policy is written specifically for a certain company, you might be surprised how affordable it is to add the rental car or other coverage.
Using a vehicle for commercial purposes requires its own commercial insurance because the vehicle is exposed to so much more risk – more use, expensive cargo, dangerous conditions and more. A business auto policy will cover:
Accident liability

Property damage

Medical costs

Accidents with uninsured drivers

Rental cars

Theft
And, if an employee is using their own their own personal vehicle, your business auto policy will cover anything that happens while they are carrying out company business. Contact the Kelly Agency to see how we can write the business insurance policy that will provide the coverage you need for BAP. We can customize any policy you need to adjust to your size, seasonal fluctuation and more. It can also be part of your complete bundled commercial insurance policy. 
Business Auto Insurance in Collegeville PA
Of course, Collegeville, PA has an annual auto show, just like any other town or city. The professionally judged Main Street Car Show includes many categories such as Mayor's choice, Fire Chief's Choice, Best in Show, and Best Work In Progress.